Global demand for UPS is expected to surge again by 2020
---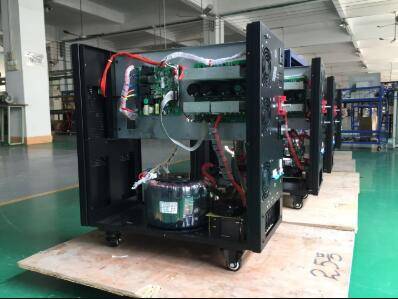 In the first half of 2019, the sales volume of UPS and inverters, the main products of Netcca factory, increased steadily at home and abroad, with a year-on-year growth rate of 17.8%. In addition to the excellent technical quality of this factory's products, people around the world are increasingly aware of the use of energy storage devices.
In terms of application trends, due to the huge demand for Internet and Intranet all-weather applications and data availability, IT and communications will remain the largest application market of UPS. IT and communications demand for uninterruptible power is expected to reach $657 million by 2020, with data center demand growing at an above-average annual compound rate of 13.3 %.
UPS (Uninterruptible Power System), namely, Uninterruptible Power supply, is a kind of Uninterruptible Power supply with energy storage devices and constant voltage and frequency, mainly composed of inverters. Mainly used for single computer, computer network system or other power electronic equipment to provide uninterrupted power supply. When the mains input is normal, UPS will supply the mains voltage stabilizer to the load for use. At this time, UPS is an ac mains voltage regulator, which also charges the battery inside the machine. When the mains power is interrupted (power failure), UPS will immediately supply 220V ac power to the load by means of inverter conversion, so as to maintain the normal work of the load and protect the software and hardware of the load from damage. For more details, please visit our website: www.netcca.com.cn. The progressive Netcca will help you explore the interesting field of electricity with excellent cost-effective products.
---
New:2020-08-30 Click:5918 <<< Return
Previous:
Solar Panel And Power Supply Manufacturers Introduction
Next:
Elevator Defender----Emergence Elevator UPS